Description
COLLECTION CONTINUE iMmOrteL
Pour toutes les saisons nous dévoilons une collection unique et continuelle.
Des basics revisités fondent l'identité d'iMmOrteL. Une collection qui conte une histoire à deux voies :
"Immortel" et à la fois "I'M Mortel" tel est le paradoxe de la signature.
D'une part des vêtements intemporels venus des décades comme une rétrospective continuelle et de l'autre des vêtements tendances et furtifs, présents le temps d'une saison.
Une collection à la façade ancestrale, valorisée par une silhouette contemporaine. Des formes et des découpes sur les épaules en référence aux armures. La taille très cintrée élève la féminité au rang universel. Une longueur respectable et élégante qui donne aux vêtements une attitude officielle et authentique.
Contact
Address

48 Boulevard Gouvion-Saint-Cyr, Paris, France

Phone

E-mail

Website

Category

Retail Clothing

Location

France, paris
Location
Retrouvez la collection immortel en boutique
Contact
Retrouvez la collection immortel en boutique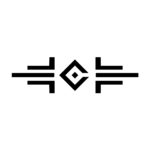 By Lassana SAMASSA
Email: immortel.lassana@gmail.com
Please create a form with contact 7 and add.
Theme Settings > Item Pages > Contact > Contact Form ID
Events
Retrouvez la collection immortel en boutique
Ratings
Retrouvez la collection immortel en boutique