Description
Bonjour à tous,
African Textil vous propose un large choix de véritables Faso Dan Fani issus du Burkina Faso . Nos produits proviennent directement des artisans du Burkina.
Vous trouverez sur notre site les produits disponibles. Il se présente sous la forme d'une bande longue de 14m et de 32cm de large.
N'hésitez pas à nous contacter pour trouver le pagne qui vous correspond.
Nous proposons aussi des pagnes de bogolan, Lépi – Indigo, Pagne tissé de Guinée et Bazin Riche .
+221 78 128 56 22 (Sénégal)
+33 7 66 14 96 08 (France)
Contact
Address

Dakar et Paris

Phone

E-mail

Website

Category

Accessories, Fabric store, Décoration intérieure

Location

France, Sénégal
Location
Faso Dan Fani du Burkina Faso
Contact
Faso Dan Fani du Burkina Faso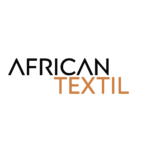 By Thomas Bodin Hullin
Phone: +221 78 128 56 22
Email: africantextil@gmail.com
Please create a form with contact 7 and add.
Theme Settings > Item Pages > Contact > Contact Form ID
Events
Faso Dan Fani du Burkina Faso
Ratings
Faso Dan Fani du Burkina Faso